Dear Friends,
It has been an amazing few months since the board entrusted me with the task of launching a revitalization effort to preserve the important services Community Partners in Caring (CPC) provides to our senior population.  We've made a considerable amount of progress over the past six months to ensure that our Volunteer Driver Program not only maintains current services, but is positioned to expand over the next year.  Still, there is so much more to accomplish – important senior support services to re-establish and grow.
The dedication of volunteers, encouragement from individuals, and the financial support from individuals, foundations, and local business owners throughout our community inspire us to move forward.  We've been a safety-net for frail seniors for almost 20 years and are very proud to be in a position to say that we will celebrate our 20th anniversary this coming November. CPC is here for this community – providing services to seniors who might otherwise be isolated in their homes.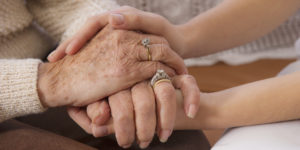 As we continue our work, we are focused on strengthening our infrastructure, re-establishing key support services, expanding our service hours on the road, and embracing our mission to provide volunteer support services that allow our senior population to live independently while maintaining dignity, respect, and quality of life.  We are actively recruiting new volunteers as well as advisory committee members who would like to be part of the team that helps bring our mission to life.
Thank you for your support!
Vilma P. Contreras, Executive Director