We provide homebound seniors with the life-changing gift of a CPC Volunteer.
.
Staff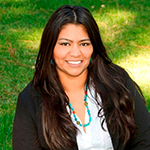 Rosio Ruiz
Volunteer Coordinator
Who We Are
Established in 1997, Community Partners in Caring—a 501(c)(3) tax exempt non-profit corporation ID# 77-0477176— is a provider of free and direct volunteer services to seniors in the Santa Maria, Lompoc, and Santa Ynez Valleys.
Our mission is to provide volunteer support services that allow our senior population to live independently while maintaining dignity, respect, and quality of life.
Office Hours
Our Santa Maria office (805-925-8000) is open Monday – Friday from 9am – 1pm. Our Lompoc office (805-737-1976) is open Monday – Friday from 8:30am to 2pm.
2 or 22?
Two hours of volunteer work or $22.00 per month may not seem like much, but for a home-bound senior, it is a life changing gift. Please consider volunteering or making a donation.
Donations
All contributions made from the Santa Maria, Lompoc, or Santa Ynez Valleys will stay in their respective cities. All services are offered at no charge and 85 cents of each dollar donated goes directly to provide the services offered. Donations are gratefully accepted. Make checks payable to Community Partners in Caring:
Community Partners in Caring
120 E. Jones Street, Suite 123
Santa Maria, CA 93454
Or, donate using PAYPAL