Many of our elders struggle with isolation and physical limitations, but we can all do something to bring some light into their lives.  In September 2017, with a team of 3 student volunteers, Community Partners in Caring launched a youth-led project, Break the Barrier. Two young volunteers, Samantha and Kyle, came up with the name.  Why Break the Barrier?  As Samantha put it, "we are breaking through social isolation and breaking away generational barriers." Samantha, Kyle, and Brandi were the first to join our Intergenerational Project, but touchingly they were quickly joined by 47 other students.

The first activity under Break the Barrier was a yard transformation, which took place Saturday, the 19th of August 2017.  Fourteen people, ranging from 16 to 55, worked together to transform a dry, weed-ridden front yard into a beautiful, green, drought-tolerant garden that is easier to manage.  A local landscaping business, J. Arroyo Landscaping, and several generous donors, helped make the day a success.
Today, Break the Barrier is active in Santa Maria Valley with roughly 60 students committed to this endeavor.  We plan to launch Break the Barrier in Lompoc and in Santa Barbara when funds become available. We will focus on two activities: 1) Yard Work and 2) Technology Training. Yard work is meant to keep the yard under control and safe for walking with canes and walkers, but there's much more involved than that. For the student and senior, the impact of watching a dry garden be transformed into something beautiful is meaningful and touching. Many of our seniors feel forgotten. Watching young people step up to help, reminds them that they are not forgotten and it puts youth in a position to witness the emotional effect of their volunteerism. Technology Training allows our youth to share their skill and knowledge with a generation that can benefit from learning how to safely connect via social media with their family, friends, and loved ones.  It's a valuable learning opportunity for both, and a way to help people connect and value each other. Note: due to COVID-19, one-on-one technology training has been paused. We are instead inviting students to write letters to seniors to help break isolation.

Too many of our seniors are aging in place alone and feeling the effect of that isolation. They often tell us they feel forgotten – especially by the younger generation. At the same time, many of our youth feel the older generation do not "see" them or value what they have to offer. Both have so much to give and teach each other. Interacting with older adults enables youth to develop social networks, communication skills, problem-solving abilities, positive attitudes toward aging, a sense of purpose and the value of community service.  Older adults learn new innovations and technologies from their younger counterparts. Both "see" each other in a new light, and that is magical.
If you'd like to support Break the Barrier, here are a few needs:
-Adult Volunteers willing to sign up for, at least, one-yard transformation. Bring your garden gloves and tools.
-Drought-tolerant plant donations on the day of the Yard activity. Low-maintenance drought-tolerant plants are preferred.
-Garden staple donations on the day of the activity: Weed barrier and mulch.
If you wish to support this youth led project, by making a monetary donation, click the donate button to the below this post. You can also send a check to Community Partners in Caring, 120 East Jones Street, Ste 130, Santa Maria, CA  93454   ATTN: Break the Barrier Project. Funds will be used to recruit and train, and to coordinate activities. We will also use funds to purchase garden staples, trash bags, and buy pizza for volunteers. For more information regarding the project, e-mail the [email protected].
Volunteer Opportunities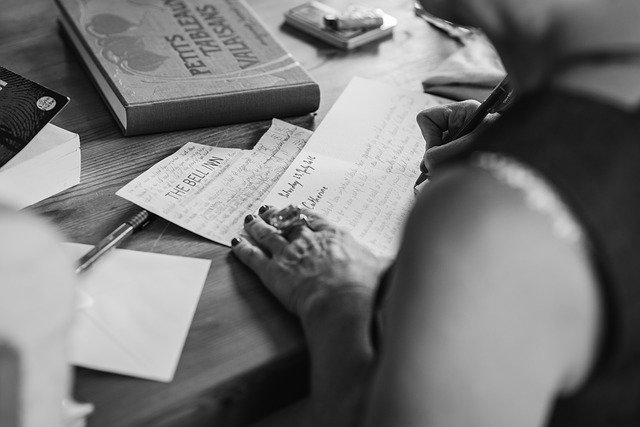 We are looking for teenagers who are interested in volunteer in writing beautiful letters to our isolated senior community. We will provide all the material necessary to write your letters. To volunteer with us, you must between the ages of 14-21 years old of age, be a high school student or college student. 
What would you get in return when you volunteer with us? You will get community services credit and it's ideal to build your resume. All this can happen in  the comfort of your home. If you wish to volunteer please feel free to contact [email protected] or you can call (805) 925-0125